Gulf Shipbuilders Could Ride 'Green' Wave in Future
As the federal government increasingly backs green policies, boat builders around the Gulf Coast could adjust to new specialty vessels to service the industry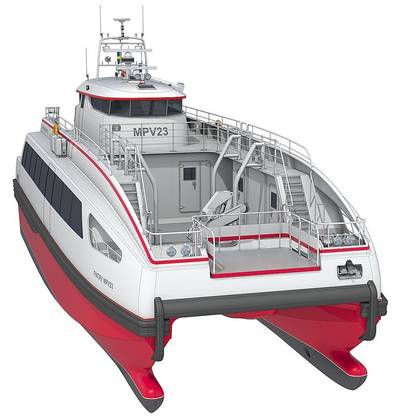 The head of a national shipbuilding association said their industry's future could rest with innovative new green initiatives. Matthew Paxton, president of the Shipbuilders Council of America, spoke this week at the International Workboat Show in New Orleans, which attracted some 13,000 industry representatives.
Attendees probably began to think out of the box as Paxton explained ways to capitalize on alternative energy projects, such as wind farms. Offshore wind farms, which are being planned in the Gulf of Mexico and off the East Coast must be serviced regularly like offshore oil platforms. Also, much talk focused on using the often scrutinized 'green' policies of the Obama Administration to shipbuilders' advantage.
Paxton explained these policy changes could bring about efficiencies and place emphasis on transporting more domestic cargo by water routes, than by more expensive and less environmentally friendly land routes – thus a smaller carbon footprint and decreased fuel consumption.
Paxton alluded to short-sea shipping as a new opportunity for shipbuilders, as well.
Overall, the message – which comes at a particularly down cycle for shipbuilders and boat owners and operators – is, dare say "change." Change is constant and can create a better, leaner, more efficient industry. However, it is also always hard and comes with growing pains. After all, after more than four decades of most shipbuilders working to stay ahead of the offshore exploration and production curve – many were forced during past downturns to diversify portfolios and seek different opportunities to fill dry-docks and shipyards. The result – additional government contracts, which have led to success by many smaller and medium-sized operations.
The future could hold many exciting new opportunities in industries only dreamt about today and the most successful companies could be the ones willing to "change" first.