A New Twist in the BWT Story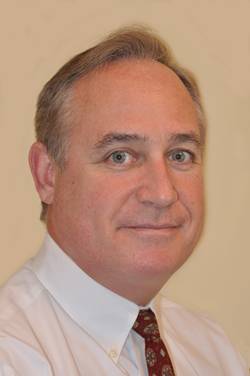 Believe it or not, it starts right here in the United States.
I have been covering invasive species and the ballast water treatment story thread for more than fifteen years. Always entertaining, never easy to understand, it has, over time, been the 'gift' story that keeps on giving. But, as with all good things, it had only recently come to an end. Or, so I thought.
The IMO's ratified ballast water treatment convention, bolstered by long-awaited U.S. Coast Guard approvals of (at last count) five ballast water treatment systems (BWTS), had finally put OEM's and shipowners alike on the collision course that so many have waited for, for so long. With some subject matter experts predicting that as many as 10 such systems could have the Coast Guard nod by year's end, it certainly looked like any excuse not to line up your retrofit plans had gone by the boards. That is, until the recent and surprising IMO MEPC decision to delay implementation of the ballast water convention for some ships.
In fact, the MEPC edict creates new schedules for shipowners to meet requirements for ballast water treatment compliance. In some cases, it delays by two years the deadlines for installing those systems on ships already on the water. In U.S. waters, there's no such delay planned. To that end, the Coast Guard's escalating enforcement of ballast water discharge violations has resulted in a civil penalty proceeding against a bulk carrier for discharging ballast water in Washington State without using a U.S. Coast Guard Type Approved Ballast Water Management System (BWMS) or other approved means. In that case, the Coast Guard proposed the maximum penalty of $38,175. Separately, another vessel was fined $5,000 for a similar unauthorized discharge in Oregon.
Given the regulatory and political history of the ballast water saga over these past 15 years, it's sometimes hard to recognize the United States as a leader in the quest to eradicate invasive species. After all, it wasn't too long ago that California was insisting upon an efficacy standard of 1,000X the IMO's benchmark (matching approximately what the Coast Guard asks for today), despite the fact that the technology to achieve that standard doesn't yet exist. Nor, can it be measured to that standard with currently existing equipment. And, who could forget when the state of New York 'blinked' when Canada threatened to disrupt SEAWAY Shipping if the Empire State didn't smarten up and come up with a san(er) ballast water strategy?
Beyond that, as many as 17 different individual State mandated standards created a Balkanized enforcement nightmare that most stakeholders had trouble keeping up with, even with a scorecard at the ready. The so-called federal VIDA legislation being pushed for by AWO, LCA and others is today no closer to passage. VIDA – the Vessel Incidental Discharge Act – seeks to both standardize the regulations and bring enforcement under one umbrella. It's a good idea whose time has come.
Nevertheless, and even with all that domestic uncertainty abounding, the United States, especially in the wake of the latest MEPC timelines, has quietly crept into a leadership role. Younger readers might not remember that it was the Oil Pollution Act of 1990 (OPA 90), that followed the tragic Exxon Valdez grounding, which ultimately changed how we protect the environment, ensures that offending parties are held accountable and that all operators operate in a standardized, environmentally correctly fashion. The international community, when OPA 90 was rolled out, said in effect, "Oh, no, you can't." But, the U.S. government did it anyways. And, here we are today.
As disappointing as the MEPC edict may have been, there are bigger problems underfoot, issues that will no doubt be exacerbated by the newly mandated ability of some operators to delay their implementations even further. Case in point: insufficient liquidity has led the Norwegian ballast water treatment system manufacturer OceanSaver to file for bankruptcy. The company's board of directors filed a petition to dissolve the company on September 13. Ironically, and established way back in 2003, OceanSaver was among the first suppliers to be approved by IMO in 2008 and obtained USCG type approval in December 2016.
OceanSaver said it faced "significant downward pressure on equipment prices," brought on by continued low shipbuilding activity as well as IMO's MEPC 71 July decision to push back deadlines for ship owners to retrofit ballast water treatment systems. Adding fuel to the fire, in July, the company lost a four-year arbitration against a filter maker, which forced the company to pay all arbitration costs and both parties' legal fees. One of the company's founders commented on the developments via LinkedIn. He said, in part, that among other things, "… a reckless IMO-process eliminating huge markets for many years, has taken its first victim."
OceanSaver's demise may well be the tip of the proverbial iceberg, and not entirely for the apparent issues that sped its elimination from the BWTS sweepstakes. That's because while it is true that a fair percentage of the 50-odd OEM's in the BWTS markets today are small firms that (probably) cannot afford to have much more in the way of delay in getting their hardware to market, bigger outfits with far more wherewithal might look at a potential exit from the marine markets. As one marketing representative [for a larger firm] told me on background within the last 18 months, "We have the staying power to last until the orders start to flow. What's uncertain is when my principals will tell me it is no longer worth the hassle. We have been involved in water treatment for many years, we know what we're doing, but the marine side is only a small part of what we do."
If the bigger players are losing patience, then the smaller player could be, at the same time, losing money. We saw that this past week. While the news that another group had signed a purchase agreement with the OceanSaver Trustee to acquire all intellectual property, certificates and assets after OceanSaver's bankruptcy is probably a welcome bit of sunshine for those operators holding the bag with OceanSaver hardware (more than 40 BWTS, by all accounts), that probably won't be the case for every BWTS business failure or market exit that follows it. Hundreds of these units have been sold and/or are installed on vessels everywhere. What happens when and if they (operators) lose their warranty and service promises?
For many years, shipping advocacy groups have unapologetically refused to encourage member shipowners to install BWTS equipment in the face of uncertain regulations and no U.S. Coast Guard type approvals. To a certain extent, I couldn't blame them in the least. And then, for a short time, earlier this year, I thought that both roadblocks had evaporated. The MEPC decision brings the situation back into limbo. Or, maybe not. Even as some MEPC deadlines were softened, the BWM Convention still entered into force on September 8 this year. From this side of the pond, however, the Coast Guard has not signaled that it will ease its deadlines and in fact, enforcement has started to ramp up.
What's a Mother to do? The savvy, crafty ship operator could, I suppose, find a way to delay implementation or BWTS installation for as much as another 24 months. And, it is tempting to kick the can down the road a little further. It'll certainly give me something to write about. But, I think that's a mistake. Here's why:
For starters, and for those operators in the bulk, container and tanker trades, they could, I suppose, tell their chartering people to offer / accept fixtures for destinations that exclude U.S. options. But, given the slide in freight rates at this time, can you really expect to eliminate what is probably 50 percent (or more) of your trade route potential that involves the world's largest consumer economy just so you can delay BWTS compliance? If things are tough now, then they could get really tough; in that scenario.
Separately, but directly related to the strategy laid out immediately above, more implementation delays could signal less manufacturing capacity for this important OEM sector when the bell finally does ring. You really have to ask how many BWTS OEMs will still be standing in two years, absent the demand for these systems in the wake of the MEPC decision. OceanSaver is the first casualty of what could be many, and hey; they've actually got U.S. Coast Guard type approval. What about those who do not?
Finally, we circle back to California's noble but ill-advised insistence on the 1000X IMO efficacy standard which was based upon the premise that, "If we mandate it, then the technology to do it will come." Not so much. That approach is still being tried by the Golden State with similar (lack of) success as they implement their so-called clean air CAAP policies. Ultimately, that sort of thinking didn't produce commercial technology to provide that sort of BWT efficacy, and on the other side of the equation, neither will delaying global implementation for another two years.

Vessel owners can look at the regulatory regimes as two separate rules, sort of like passing through Michigan waters on the way to Canada, but at the end of the day, compliance with the most stringent of two is the only way to make sure they can trade on a global basis. Right now, and for existing registered tonnage that can (within the new MEPC edict) delay installation of BWTS, that's not going to cut it in U.S. waters. Not if they need to discharge ballast while they are here.
Remember that the U.S. Coast Guard does not recognize IMO type approval for BWT systems. And, while the Coast Guard says they will consider an extension on a case-by-case basis, that sort of leeway is likely to get tougher and tougher to get, especially as BWTS systems continue to get approved.
Bottom line: While some system implementations may have been delayed on a global level by the MEPC 71 ruling, this delay doesn't apply for vessels operating in U.S. waters. With five USCG approved systems now available, obtaining extensions due to the lack of approved systems is no longer on the table.
It wasn't too long ago that I wrote a blog in this very venue (June 2016, to be exact), the title of which was "Driving Ballast Water Technology: right out of business …" I was, at the time, referring to the U.S. Coast Guard. At that time, the fear was that the Coast Guard's snail-like pace in granting approvals was unnecessarily delaying global progress towards an invasive species solution. Given what's happening right now, it would appear that I was wrong. I certainly hope so.
The long and winding road to solving the scourge of invasive species has been a wild ride, excruciatingly slow and fraught with many (sometimes unexpected) developments. The latest story thread is perhaps the biggest eye-opener. The current U.S. position, balanced against what is occurring at IMO, ironically puts the United States in a leadership role. And, unless the Coast Guard significantly alters course any time soon, that's not going to change.
The world's largest trading partner says that you need to be in compliance when it comes to ballast water treatment in U.S. waters. Does this remind you of the evolution of OPA 90? It should. If so, then what comes next shouldn't surprise anyone. – MLPro
* * *
Joseph Keefe is a 1980 (Deck) graduate of the Massachusetts Maritime Academy and lead commentator of MaritimeProfessional.com. Additionally, he is Editor of both Maritime Logistics Professional and MarineNews magazines. He can be reached at [email protected] or at [email protected] MaritimeProfessional.com is the largest business networking site devoted to the marine industry. Each day thousands of industry professionals around the world log on to network, connect, and communicate.