Marad: Domestic Shipyards Support $36 Billion in GDP
New Report reflects both positive numbers and a proactive, competent effort by Marad. We could use a little more of both.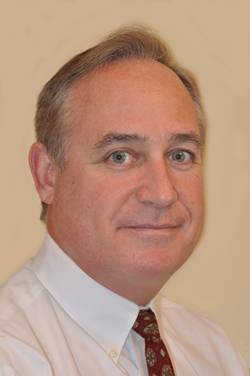 A recent report issued by, of all people, the DOT's U.S. Maritime Administration, chronicles the good news emanating from U.S. shipyards, from sea to shining sea. The report arrived in June while I was on brief holiday and I have finally had a chance to sit down and go through it. Chock full of information and analysis, it is a good 'read.' Access the report HERE.
The Importance of Domestic Shipbuilders
According to Marad, the purpose of the report was to quantify the economic importance of the U.S. private shipbuilding and repairing industry in 2011, in terms of employment, labor income, and GDP. It turns out that the U.S. shipbuilding industry, long in decline from its heady days as the world's most productive, now support as much as USD $36 billion in terms of gross domestic product (GDP). That's especially good news – especially given some of the problems being experience in foreign yards today – and, this is the kind of work we should expect from Marad.
The study quantifies the industry's operational impact (due to its purchases of intermediate inputs) at the national and state levels and capital investment impact (due to its investment in new structures and equipment) at the national level. These economic impacts represent all of the backward linkages of the U.S. shipbuilding and repairing industry to its suppliers. "Economic impact" as used in the report reflects the employment, labor income, and gross domestic product (GDP) associated with the shipbuilding and repairing industry. Surely, some of this economic activity would not otherwise exist without the industry, but the extent to which some aspects of domestic shipbuilding have rebounded cannot be denied. In the face of looming oversupply in some sectors of the total international picture, is it encouraging to get specific confirmation of what is happening here at home.
The report notes, among other things, that although most shipbuilders are located in coastal areas, the direct and indirect economic benefits reach all 50 states. In 2011, the nation's more than 300 shipyards directly provided more than 107,000 jobs, $7.9 billion in labor income to the national economy and contributed $9.8 billion in Gross Domestic Product (GDP). In addition, the average income for these industry jobs, $73,000, is 45 percent higher than the national average. On a nationwide basis, including direct, indirect, and induced impacts, the industry supported 402,010 jobs, $23.9 billion of labor income and $36 billion in GDP. Today, domestic shipbuilding cannot fill needed job categories fast enough, partly because those who might otherwise be interested in such a career simply do not know that it exists. This report might just be the impetus needed to remedy that situation.
Since 2009, the Department of Transportation has provided nearly $150 million to improve infrastructure at U.S. shipyards through its small shipyard grant program. That's a drop in the bucket compared to what is being foisted on the other transportation modes, of course, but according to Acting Marad Chief Chip Jaenichen, "Our shipyard investments go directly toward an industry that's vital to our economic security and national defense."
Domestic Shipbuilding Trade Surplus
In the past few years, Jones Act replacement activity has picked up noticeably, and U.S. shipbuilding industry has run a trade surplus in six out of the last ten years, with a cumulative trade surplus of $410 million over this period. Total exports by U.S. shipbuilders have strengthened in recent years, rising to $539.1 million in 2012 (representing 2.7 percent of industry revenues). The report also shows that from 2010 to 2012, deliveries of vessels of all types, including tugs and towboats, passenger vessels, commercial and fishing vessels, and oceangoing and inland barges, exceeded 1,200 vessels per year, reaching 1,457 vessels in 2011. More than a few of these hulls are being exported because, up to a certain size vessel (in general, the larger OSV's), U.S. yards now compete very well with foreign yards on price and quality, especially where series-build deals are in play. All of this, despite the fact that more than a few deep draft operators are choosing to do a certain percentage of their repair and alteration work in foreign shipyards.
Active Shipbuilders: actively recapitalizing …
Marad counts 117 active shipbuilders in the United States, spread across 26 states, with more than 200 shipyards engaged in ship repairs or capable of building ships but not actively engaged in shipbuilding.
Economic activity directly associated with the U.S. shipbuilding and repairing industry includes ship construction, repair, conversion, and alteration, the production of prefabricated ship and barge sections, and other specialized services. The industry may also include manufacturing and other facilities outside of the shipyard, which provide parts or services for ship building activities within a shipyard, routine repair and maintenance of ships from floating drydocks, as well as ship scaling services not done in a shipyard.
Finally, U.S. shipyards spent a total of $512.3 million on new and used capital assets in 2011. The majority of capital spending for the industry is for new structures and equipment. In 2011, the industry spent an estimated $455 million on new capital assets ($316.7 million on new equipment and $138.2 million on new structures) and $57.4 million on used structures and equipment. To be fair, and as previously noted, Marad shipyards grants have made some of these expenditures possible.
What the report doesn't say, in so many words, is that U.S. yards – especially the mid-tier and smaller builders, are doing very well at this time, in direct contrast to what is happening elsewhere. U.S. builders are exporting all manners of mid-size and small craft, from OSV's to tank barges, riverine patrol boats and a host of maritime security platforms. Many are actively marketing to foreign buyers and/or taking advantage of U.S. military sales programs. Beyond this, of course, come the federal expenditures in way of Naval, NOAA, and Coast Guard hulls. And, while only a fraction of the vessels delivered in 2011 were delivered to U.S. government agencies, eight of the 11 large deep-draft vessels delivered were delivered to the U.S. government, seven to the U.S. Navy and one to the National Oceanic and Atmospheric Administration.
Looking Ahead: a cluttered Radar screen
The ongoing sequestration conundrum muddies the domestic shipbuilding waters somewhat. That said; most builders are still getting contracts and actively producing vessels despite a somewhat lengthier bidding and award decision phase. Those builders who are heavily invested in the government building scene are also actively positioning themselves to service other markets, including a foreign sector that, increasingly, likes what they see from U.S. yards in terms of price and quality. The U.S. Coast Guard itself, for the time being, is pressing forward with its OPC contract process, something which as many as ten yards are actively pursuing. It's all good; right?
So, while the report talks about total impact of shipbuilding to the economy, it doesn't say very much about what will come next. And, that's understandable, given the perceived oversupply of containerships and as many as 50 SuezMax tankers, too. The good (?) news, I suppose, is that we don't build too many blue water hulls anymore. And, with the U.S. Merchant Marine's 40,000+ hulls firmly anchored in the offshore support, inland bulk tug and tow and other similar workboat markets, U.S. yards are well positioned to continue to service a rapidly aging fleet that will require repowering (40 percent of the total U.S. fleet is 25 years or older) or replacement in the near future. Those replacements certainly won't come at a 1:1 ratio, but all in all, there's a lot of work just lurking out there.
I like the chances for the current "boom" cycle for shipbuilders here at home to continue for the foreseeable future, but not if we don't continue to attract new talent to the waterfront, especially in terms of qualified shipyard workers and mariners. And, it is just this kind of well-written and researched report that sheds real light on the importance of another maritime related business sector on the entire economy. We need more of this, and less instances of Marad counting foreign registered cruise ship visits.
We as an industry have to better tell the story of how important the maritime modal arm is to the entire intermodal equation. Now is a great time to move forward with that effort. The U.S. Maritime Administration exists, in large part, to do just that. With a new DOT Secretary and his acting Marad Administrator who seems to be pushing a more robust maritime agenda, I see a glimmer of hope on the horizon. This report is a good start. – MarPro.
* * *
Joseph Keefe is the lead commentator of MaritimeProfessional.com. Additionally, he is Editor of both Maritime Professional and MarineNews print magazines. He can be reached at jkeefe@maritimeprofessional.com or at Keefe@marinelink.com. MaritimeProfessional.com is the largest business networking site devoted to the marine industry. Each day thousands of industry professionals around the world log on to network, connect, and communicate.