Fitting a Square Peg into a Round Hole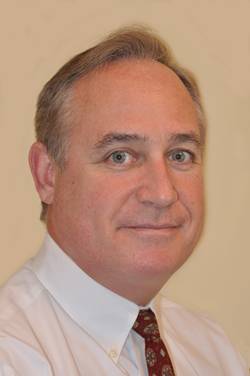 Brown Water operators join their Blue Water counterparts at the grownup's table. With all that glory (and the gain) comes a little pain. Along the way, we also learn that one size does not fit all.
In the summer of 1980, I joined my first ship as a young, inexperienced Third Mate. We were blue water guys back then. And, I can use the word 'guys' because the class of 1980 coming out of the Massachusetts Maritime Academy was the last maritime academy class in the nation to send an all-male class out into the work place. Everyone sat for and eventually received either a Third Mate's ticket or a Third Engineer's License. There were two majors – marine transportation or marine engineering.
You knew what you were going to be doing for the most part: those options did not include sailing on a tugboat, crewboat or, for that matter, doing anything but driving a deep draft merchant vessel. Those that did venture out into the brown water world were typically unprepared for the experience, through no fault of their own. There simply wasn't anything in the curriculum that had anything to do with workboat operations. That was then; this is now.
Eventually, and after a two-year stint with the Military Sealift Command, I secured a position on a coastwise chemical tanker. That mighty, two-boat fleet ran coastwise with two drugstore vessels that carried just about anything you could think of, but not the really nasty stuff. Once in a while, during a loading operation in beautiful Smith's Bluff, Texas, some of those 20+ grades per voyage would come from a barge across the dock. I'd lean on the rail and look down on the barge where (ironically) the tankerman had donned a respirator despite the vacuum in HIS tanks, as opposed to what I had to protect myself (nothing) during open ullaging at 1,500 barrels per hour.
Attitudes
During that same time frame, a lot of blue water mariners did look down on their brown water counterparts. Right or wrong; there were a lot of reasons for that attitude. Typically, the brown water, so-called lower tonnage licensed mariners weren't as well educated and the equipment they operated had little resemblance to the high tech equipment now common on inland waters and beyond. The lower tonnage licensing requirements generally involved but a fraction of what blue water mariners had to go through. And then, there was pay. Pay scales were also much lower than blue water wages, and vacation schedules were nowhere near as generous. Bottom line: it was not an attractive career path for most of the academy guys.
And yet, to the defense of the brown water folk (and for those who think the Coast Guard just doesn't care), one of my favorite (Coast Guard) stories – and I have many – is the time I went in to sit for my Second Mate's license. I'd been off the tanker for about 6 weeks, (sober for most of it, unfortunately) obsessing over the coming exam. Finally the big day came and I sweated through the three day process which ended on a Friday. It was the beginning of the time when they graded the exam on the spot, so, sitting in the waiting room, I tapped my toes and waited for the bad news. Nope – I passed.
Thrilled to death, I hung around the REC Chief's desk and waited for my ticket. Ten minutes dragged on into a half hour. He comes out finally and motions me into an office and sits me down. This makes me a little uncomfortable. I'm thinking, "I've done something wrong." Wrong again. He says to me (leafing through my file folder), "Why don't you sit for the 1,600 ton Master's license while you are here?" I squirmed in my chair a bit, and replied, "Uhhh, I haven't prepared for that exam." He responds, "You've already passed two parts of it. There's only one more to go. I promise; you are going to do fine." I really didn't want to embarrass myself. I hemmed and hawed. He insisted. I took the exam and passed.
The moral of the story, I suppose – for folks like me – is to listen to the Coast Guard. For the brown water world, however, here was a blue water mate with no clue about how to operate brown water tonnage, now fully licensed to do so. There was no towing endorsement at the time; hence I could've faked my way into any number of jobs. Today, I suppose, the brown water folks are upset that the Coast Guard still hasn't got that part of their credentialing right. They may have a point.
Fast Forward to 2016
That was then; this is now. What a difference a few decades makes. Inland and brown water tonnage has come a long way, now equipped with all the bells and whistles of blue water vessels – and sometimes much more. The typical OSV Mate required to operate DP equipment probably has a much tougher job than his blue water Second Mate counterpart, and in many cases, he or she makes a lot more money. As well they should, in certain cases.
So, fast forward to 2016 from 1980. Everyone is now happy in the world of brown water, right? Well, not exactly. Just back from the Inland Waterways Conference in St. Louis, I sat through the majority of the panels and speeches. In particular, Jeff Kindl, Vice President, Gulf Operations at ACL Lines presented quite a different view of what was happening on inland waters. And, according to Kindl – and others who echoed his comments – his issue with the U.S. Coast Guard is that, "they continue to paint the brown water industry with a blue water brush."
Industry Insights
Kindl's talk touched upon many things, but in particular, on the impending subchapter M towboat rules, which he says, "… will have some blue water regulations that will be hard to live with." Beyond this, he insists that the "game-changing rule" should have had a supplemental rule which would have allowed further comment leading to – perhaps – adjustments of the proposed law. But, that didn't happen. And, in contrast to the American Waterways Operators' position of "pass the law now," Kindl would have liked to see the brakes put on. From where I sit, "sub M" had always been touted from the industry side as something that everyone wanted. Apparently not. And, it goes without saying that the outfit that Mr. Kindl works for is no small 'Mom & Pop' operation.
Eventually, Mr. Kindl – who also heaped praise on the Coast Guard's 40,000 +/- personnel and leadership – also touched upon the evolving Coast Guard licensing and credentialing rules for wheelhouse personnel, another edict mandating the use of electronic charts for inland vessels where the current equipment on the market cannot comply and new spill response plans and drill that emanate from blue water disasters that he says have nothing to do with brown water realities.
From other speakers, the phrase "STCW Creep" was frequently heard, in reference to training requirements imposed by the IMO, agreed to by the Coast Guard, and now, being pushed down onto so-called lower level, lower tonnage credentials and brown water personnel. Mentioned prominently were blue water firefighting techniques being pushed into brown water training that stakeholders say have little to do with brown water scenarios.
I came to the conference expecting to hear the usual USACE updates (there's absolutely nothing more soothing than 90 minutes of river depth reports and tales of shifting shoals) and the WRRDA update that I myself can probably give from memory, almost as well as most of the speakers can deliver with a prepared PowerPoint presentation (there were several). Instead, I got a real sense of growing discontent from frontline stakeholders on how things were headed from the regulatory standpoint. In the past, these complaints typically took the form of sometimes frank descriptions of the disrespect that brown water mariners received at the hands of Coast Guard REC supervisors. We've moved on, apparently.
In the choppy wake of the enormously interesting conference, I sat down to tally up both sides of the equation, the arguments and sources of conflict. I can tell you that I can sympathize with both points of view. That just possibly won't make me popular with either camp, but it just might make both sit up and listen to the other a little more closely.
Brown Water Today
All of that brings us to the reality of 2016 operations. The amount of technology on board these so-called brown water boats today is staggering. On a visit to a Harvey Gulf support vessel a number of years ago, I was quite simply afraid to touch anything on the bridge. You know you are a dinosaur when the there are two DP stations and a couple of other pieces of technology that you've never seen before, never mind even remotely know how to operate. And then, there are z-drive tugs, management software modules, modern communications to match and a dozen other things that go into running today's high tech inland or OSV company. Operations not unlike that which Mr. Kindl supervises, for example.
These people (mariners) earn every penny of the top dollar wages they are now apparently being paid. With all that new technology also come new skills that are needed. I dare say that the typical brown water mate or Master has a job far more difficult than the watchstanding third mate on a 1,000-foot boxship.
Without a doubt, the brown water industry has grown up. There's a place at the grownup's table for them now. And it IS time to grow up. Today's hiring manager at an inland transportation company running 400 pushboats and twice that many barges will no longer put up with a poorly trained or badly educated mariner. The same can be said for the regulatory regime that has seen the sophistication of this sector come of age. Arguably, that's what subchapter M is all about.
Middle Ground: a Good Deal?
In the maritime lexicon, the definition of middle ground is "a length of comparatively shallow water having channels on both sides." Certainly, when we're talking about inland rivers in an era when the executive branch can't seem to figure out that the nation's waterways are its life blood, that's a shaky premise from which to base some compromise. But, that's exactly what is needed.
It would have been easy to come away from St. Louis with the impression that the inland and brown water folks would just as soon be left in a 1980 regulatory world, while reaping the benefits of a 2016 business climate that includes Harvard MBA's, well trained mariners and high tech assets, with none of the responsibilities that this entails. But, nothing could be further from the truth. One needs to look no further than the industry's 95% reduction in its collective environmental footprint in the intervening years to know that they mean business.
On the other side of the channel, the Coast Guard is similarly faced with the task of treating "generation next" on the water in the same manner that they have regulated the blue water world for generations. And, when it comes to safety, competency and environmental concerns, there's simply no middle ground. Some of that has to be better tailored to the different sectors that they collectively cater to. It's harder than it looks.
It is easy to regulate railroads in a linear fashion. Trucks? That's a piece of cake. Air commerce? Same thing. On the water? Not so much. Not when you have blue water containerships, tankers, Con-Ro's, Ro-Ro's, bulkers and ferries. And then, there's the offshore sector with its peculiarities. And, looking inland, it is just as hard. Hence, when we as a maritime community find it hard to believe that Washington doesn't listen to our needs, we really shouldn't wonder why. It's not that we're bad lobbyists; we've got too many messages. The current Maritime Administrator – Chip Jaenichen – he gets it. In fact, he realized it quite early in his tenure. You don't know it yet, but he'll be gone before you know it and I'm guessing we will miss him.
But, I'm drifting off track again. The Coast Guard is trying very hard to properly regulate a sector of industry that has been, heretofore, uninspected. They didn't do it in a vacuum, the process won't be perfect, and at the end of the day, I think we'll be safer for it. I have been told many times that the mark of a good deal is when both sides walk away a little unhappy. This may be one of those times. SubM, e-navigation, credentialing and yes – STCW creep – are all part of that equation. So, pass the potatoes and gravy, please. And, I'll have a Chardonnay. After all, this is the grownup's table. – MarPro
***
Joseph Keefe is the lead commentator of MaritimeProfessional.com. Additionally, he is Editor of both Maritime Professional and MarineNews print magazines. He can be reached at [email protected] or at [email protected] MaritimeProfessional.com is the largest business networking site devoted to the marine industry. Each day thousands of industry professionals around the world log on to network, connect, and communicate.