ONE, Maersk, MSC Suspend China-Australia Service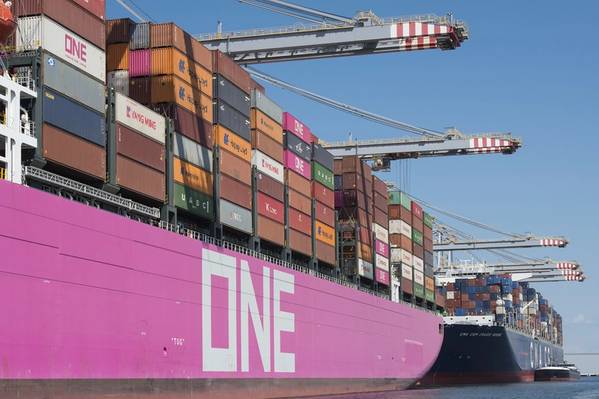 Container shipping companies Ocean Network Express (ONE), Maersk and MSC will suspend their jointly operated China Australia service (CAE) until at least the second quarter of 2020 due to the COVID-19 pandemic.
The last CAE sailing before the suspension will be scheduled to depart Xiamen April 22. The CAE port rotation is as follows: Xiamen – Nansha - Hong Kong – Yantian – Melbourne – Sydney – Brisbane – Xiamen.
Alternate coverage will be provided by the North East Asia Australia (AUN) Service, also jointly operated by the same consortia, on the following port rotation: Yokohama – Osaka – Pusan – Qingdao – Shanghai – Ningbo - (Hong Kong) – Sydney – Melbourne – Brisbane - (Hong Kong) - Yokohama. The first AUN sailing with Hong Kong call will be the MOL Genesis, scheduled to depart Yokohama April 21.