Crowley Starts 2019 with Arrival of 1,500 New Containers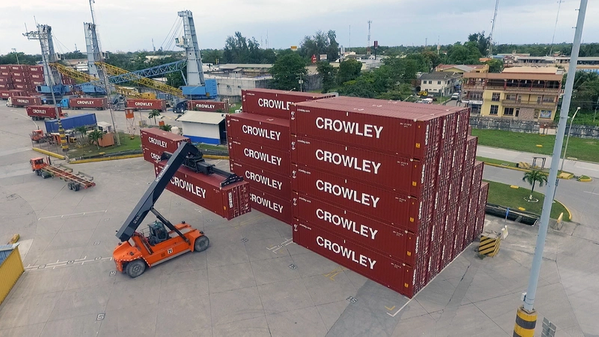 To better serve its diverse customer base, Crowley Logistics has invested almost $30 million in new cargo carrying equipment over the last year.
The latest arrivals under this acquisition include 1,500, 45-foot (102-inch wide) dry container units, which are being delivered to multiple port locations where they will be assimilated into Crowley's equipment fleet.
These containers follow the company's December 2018 receipt of 400 new 40-foot, high-cube refrigerated (reefer) cargo containers for use by perishables customers between the U.S., Central America and the Caribbean. The company expects to receive 150 new, 40-foot flat-racks in the coming months to serve these markets as well.