The Move to Blended Learning in Maritime Training
BC Ferries has just been honored with an international award for creating an effective learning environment through the use of technology. This article provides an overview of how BC Ferries uses a combination of on-line and face-to-face training techniques (known as blended learning) to create a training experience that is more effective than either on-line or face-to-face training alone.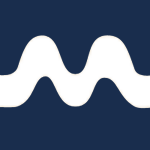 The Move to Blended Learning in Maritime Training
Although I had promised to discuss the on-line facilitation of maritime mentoring in this week's article, I am going to make a quick detour to revisit an example of training excellence in the maritime industry: the SEA program at British Columbia Ferries Systems Inc. (BC Ferries). I promise to get right back to mentoring next week, but I'd like to discuss the the BC Ferries' story because it is especially timely now. I am currently on my way back from Philadelphia where BC Ferries has just been honored with an international award for creating an effective learning environment through the use of technology. I'd be remiss if I did not share the story of their success. This article provides an overview of how BC Ferries uses a combination of on-line and face-to-face training techniques (known as blended learning) to create a training experience that is more effective than either on-line or face-to-face training alone.
The Award
The award won by BC Ferries is given out by an organization called the "Corporate University Xchange". For years this organization has provided research and consultancy expertise on learning strategy and the creation of corporate universities to hundreds of very large learning organizations around the world. Every year they award a small number of companies with corporate training awards in 7 categories. This year, from the hundreds of nominations received for companies from every corner of the globe, BC Ferries won, along with Microsoft, Paypal and Cricket Communications, in the technology category.
Blended Learning
The award-winning BC Ferries' SEA program (which stands for Standardized Education and Assessment) is an excellent example of blended learning. Blended learning is the practice of employing a combination of face-to-face training and on-line learning in order to maximize effectiveness, standardization, objectivity and efficiency in training. I have written articles on blended learning in the past including this one in the April 2012 issue of Maritime Reporter and Engineering News, so will not provide an in-depth description here. If you read that article you may recall that research and experience have shown that both face-to-face training and on-line training each offer advantages the other cannot. Likewise, each has a set of learning goals for which they are particularly well suited. Therefore, by using a combination of the two as opposed to either one alone, training outcomes, access, standardization, and effectiveness are all significantly improved.
Although relatively new in the maritime industry, blended learning has become the defacto standard in higher education and other corporate training around the world. The BC Ferries example represents a milestone in the maritime industry as one of the first carefully considered and highly sophisticated blended approaches to maritime training. It has been very successful to date, having received broad support from top management, trainers and trainees alike. As such, I am sure it will help to serve as a model for other maritime organizations looking to take the next step in providing the best possible training to officers, crew and other operational employees.
BC Ferries SEA Program
The SEA program at BC Ferries is focused on company-specific familiarization and job training for all 3,500 operational employees in the deck, engineering, terminals and catering departments. In order for an employee to be "cleared" to work in a certain position on a particular vessel and route or terminal, they must undergo the SEA training and assessment for that combination of job, vessel, route and/or terminal as the case may be.
The SEA program varies somewhat by position being trained and assessed, but for simplicity I will focus here on three of the main phases of training and assessment. The first phase, performed entirely on-line is the "self-study" phase. The second phase, which uses a blended learning approach, is the "on-board" (in the case of the deck, engineering or catering departments) or "on-site" (in case of the terminals department) phase. The third phase, which also employs a blended approach, is the "clearance" (or assessment) phase. The on-line resources for each phase are available on the SEA website as shown below using the position of deckhand as an example:
The on-line components of each phase are supported by a learning management system called MaineLMS which is produced by the company I work for. MarineLMS provides features necessary for on-line training in the maritime environment. For example it provides both on-line and off-line operations, and is built with an innate understanding of maritime concepts such as vessels, routes and terminals.  
Each of the SEA program phases is described below.
The Self Study Phase
The self-study phase of the SEA program is intended to impart some fundamental company and job-specific knowledge to new employees or those who are moving to a new position. This phase prepares trainees for the next phase (on-board education) ensuring that, once on board, all trainees have a uniform level of knowledge which can be built-upon in the second phase.
This phase is conducted entirely on-line. The trainees visit the SEA website where they find an array of learning resources, all created by BC Ferries' subject matter experts, specific to the job they are training for. The resources may be read on-line, or may be custom printed by the trainee in order that they may continue to learn on those routes where an internet connection is not available. The learning materials are divided into modules, each covering a different topic, and each module culminates in a self-test. The self-test is a randomized, automatically graded exam designed to allow the trainee to determine whether they have achieved the learning goals for that module.
An example of the learning materials for the self study is shown below using the position of deckhand as an example:
Once the trainee completes the self-study, they are required to take an on-line, multiple-choice examination. In order to progress to the next phase of training, a grade of 80% is required.
There are several advantages to this self-study phase of training and the way in which it is administered at BC Ferries. First, as mentioned above, it ensures that all trainees who arrive on-board for phase two training come equipped with a uniform foundation of knowledge. This makes the on-board training shorter and much more effective and efficient. In addition, candidates who have trouble in phase one are identified early through the multiple-choice exam, allowing for earlier (and much less expensive) course corrections. Third, having the learning resources and exam delivered by the LMS means that the phase is highly efficient, and that trainees can learn at their own pace, to the depth required individually by each, and at a time and location which works for them as individuals. Finally, because the examination is randomized, no two trainees receive the same exam - maintaining the integrity of the exam results even if trainees share their experiences with one another.
The Onboard (or Onsite) Education Phase
This phase of training is intended to build upon the knowledge acquired in phase one through face-to-face, hands-on knowledge and skill acquisition. This phase employs a blended approach. Its main focus is on face-to-face training, supplemented by standardized on-line resources to guide and inform both the trainee and the trainer.
In this phase dedicated and detached trainers (i.e. trainers who are trained as trainers, and who, while training, are not performing any duty other than training), conduct a structured training regimen guided by the on-line SEA resources. Depending on the position being trained, anywhere from one to four trainees may be trained concurrently by one trainer. This phase varies in duration, but typically lasts 4 or 5 days.
The training in this phase is guided by an "Onboard Education Activity Document". This document lists the various activities which must be covered during training, and provides detailed instructions on the information and procedures for training each activity. Guidance, in the form of a training agenda, provides advice on the duration and context of each training activity. The activity document is vessel, route and terminal-specific. In order to view the document, the trainer visits the SEA website, chooses the position being trained, and indicates which vessel and route (in the case of the deck department) the training is for. At that point, the LMS gathers the required information from the database and dynamically generates a activity document for that job, on that vessel and route. An example of the onboard education activity document for the position of deckhand is shown here:
In addition to the onboard education activity document followed by the trainer, there is a similar "onboard education overview document" available to the trainee. This document, also job, vessel and route-specific, lists helpful study information which informs the various activities covered in this phase. It is essentially a study resource for the trainee. And because both the activities document and overview document are delivered by the LMS, they can be custom printed to include any and all sections, for use while on board or when otherwise outside of internet connectivity.
The Clearance Phase
This is the assessment phase where it is determined whether the trainee is ready to perform his or her duties on the assigned vessel and route or terminal. This phase is a blended phase, taking advantage of several forms of assessment, both face-to-face and on-line.
In general, this phase consists of four types of assessment. The reason it is important to combine different assessment techniques (just as it is important to combine different training techniques including face-to-face and on-line) is that each assessment technique has its strengths and weaknesses. By combining techniques, we can take advantage of the strength of each, and allow other techniques to accommodate for the weaknesses. Let's look at the specific example here.
The clearance phase generally consists of:
an oral, scenario-based examination where the trainee is asked to respond to various hypothetical scenarios or emergencies,

a demonstrative exam where the trainee demonstrates necessary skills,

an interview with the master or other superior,

and a randomized, multiple-choice, on-line, job-, vessel- and route-specific exam (in the case of the deck department).
Using any one of these techniques alone would result in an incomplete assessment. For example, the demonstrative examination is excellent at determining whether the trainee can perform basic required skills such as steering or donning a firefighting suit. However, that type of assessment is not able to determine whether their skill is accompanied by a deep understanding of the knowledge underlying the skill - which will be necessary when responding to emergency situations or unexpected and untrained scenarios. To test this knowledge, the on-line multiple-choice exam is excellent. It objectively and comprehensively tests knowledge. Having said that, multiple-choice examinations are not useful in testing skills, and therefore, if used alone, would provide incomplete assessment. Each of the four assessment techniques brings something to the table - skill testing, knowledge testing, objectivity, human intuition, etc - that the others cannot bring. Using them in combination completes the picture.
As in the on-board education phase, the clearance phase is supported by on-line documentation in the form of a "clearance activity document" and a "clearance agenda". The activity document is specific to the vessel and route (or terminal) being tested. It is available on-line and is dynamically generated by the LMS in response to the trainer indicating which vessel and route for which the clearance is being conducted. The document lists the various clearance activities (types of assessments which may be completed), indicating which are optional and which are mandatory. Likewise, the LMS is used to deliver and grade the multiple-choice clearance examination, tailored to the vessel and route or terminal being examined. An example of the clearance activity document for the position of deckhand is shown below:
Other advantages
Combining on-line and face-to-face training and assessment provides the general advantage that each has strengths the other cannot offer. Therefore, using them together provides a more complete and effective training and assessment experience. However, there are also other advantages to the on-line component of training and assessment.
For example, one strength of on-line learning is that, depending on the LMS in use, it can provide deep reports, metrics and analytics into the learning process. For example, the LMS can report on learning pages where the trainees are spending an unusually long amount of time, or on questions where trainees are demonstrating common misunderstandings. Each of these represents an issue with training which can be rectified if reported. Left unreported, they may eventually manifest themselves as safety issues and then, eventually accidents. These metrics also can form the basis of a program of continuous improvement. Metrics such as these should be a critical component of any training in safety-critical industries.
Another advantage is the standardization brought by on-line resources. The learning resources created at BC Ferries are the combination of the expertise of their best subject matter experts. Because these on-line learning resources are consumed directly by the trainees, BC Ferries can rest assured that the trainees are learning the exact skills and knowledge they require. There is no "middle-man" to filter, censor or interpret these best-practices. Compare this to job-shadowing where training can be highly variable - subject to the differing experiences and preferences of those being shadowed. As above, in any safety-critical industry it is important that the training organization is able to control and determine exactly what is taught ensuring a uniform and high quality learning experience.
Conclusion
Despite its clear advantages and prevalence in order industries, the uptake of blended learning has been comparatively slow in the maritime industry. There are some impediments, but these impediments are diminishing. Now, with high quality, successful examples being recognized in the maritime industry, the tide is beginning to turn. Blended learning is a technique that can be employed in maritime training which will serve to improve training and, as a result, benefit the industry as a whole.
# # #
About The Author:
Murray Goldberg is the founder and President of Marine Learning Systems (www.marinels.com), the creator of MarineLMS - the learning management system designed specifically for maritime industry training. Murray began research in eLearning in 1995 as a faculty member of Computer Science at the University of British Columbia. He went on to create WebCT, the world's first commercially successful LMS for higher education; serving 14 million students in 80 countries. Now, in Marine Learning Systems, Murray is hoping to play a part in advancing the art and science of learning in the maritime industry.