Glass Half Full
The New Year promises a mixed bag for the domestic waterfront, U.S.-based operators and everything in between. On the other hand, I like what I see.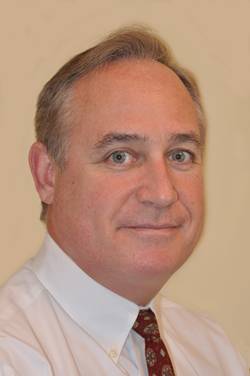 The 2012 Presidential election is now mercifully in our wake and so is Hurricane Sandy. The collateral fallout from both events will be with us for a long time to come. With regard to the elections, there's about one chance in two that you are happy with that result. I don't know of anyone who has anything nice to say about the storm.  As for the domestic maritime picture, there is a tendency for some folks to remain pessimistic about what is soon to come. There are valid reasons for that position. Nevertheless, and all recent current events aside, my glass is half full as we approach the New Year. Here's why:
Just hours after the Presidential election had been settled; pundits weighed in and predicted much tougher safety rules and more difficulty in commencing offshore projects in the U.S. Gulf of Mexico. That may well be true, but (to be fair) that sort of policy should have been expected no matter who was in office, especially in a post-Macondo world. The current administration has not necessarily been oil friendly. A renewed mandate from the voters (however slim it might have been in terms of popular vote) won't make the second term's leadership any more eager to do business with the oil patch. But, they should be. It's what will eventually lead us to full employment and out of the current fiscal mess. That much, I do know.
Moving on to the post-storm recovery efforts, I couldn't help but notice the new spate of Jones Act waivers issued to alleviate (supposed) fuel shortages in the greater NYC / tri-state areas. I also note that at least four, fully gasoline tankers lay idle at anchor awaiting the repair of local waterfront infrastructure, the resumption of power, etc. How much of the shortage was due to lack of local supplies? My local sources tell me that supply was not the problem. That said; when they empty those four gasoline tankers sitting at Stapleton, and if a shortage of local fuel still exists, I'll eat my hat.
The real take-away here is that the current – and future – administration has issued more Jones Act waivers in the past four years than the previous ten administrations combined. These contrived events make great headlines for folks who want to believe that, for example, drawing down the strategic petroleum reserve will solve fuel pricing problems, but they do little else beyond circumventing the law for the purpose of thinly veiled political stunts. The labor bloc that helped to put the President in office, not once but twice; hitched their wagon to a fellow who says much, but delivers little for domestic workers. That's a fact – especially in the maritime sector(s).
The last four years were about building infrastructure and funding "shovel ready" projects. For the domestic waterfront, the next four promise more of the same. Hit with this summer's dreadful drought and loss of under keel clearance on the inland rivers, tug-and-barge operators also watched as virtually 99 out of every 100 dollars spent for infrastructure renewal during the past four years went into pouring highway concrete and/or rail projects that no one really seems to want. The really bitter pill, of course, stems from the fact that sufficient money to fix the inland waterway system exists today in the form of the Harbor Maintenance Trust Fund, where only half the money collected is used for its intended purpose. Industry further awaits the passage of a new Water Resources Development Act which could do exactly the same thing.
American port and inland infrastructure desperately needs to be upgraded. But, don't take my word for it; read the 2012 report issued by the American Society of Civil Engineers, who warn of the dangers inherent in failing to upgrade our ports and inland waterways.
Finally and over the past four years, Ray LaHood's Department of Transportation has done little to help the domestic maritime situation. Arguably, he has completely marginalized what is left of the U.S. Maritime Administration, and allowed weak leadership there to further exacerbate the problem. The Government Accounting Office, in their latest report (GAO-13-80), entitled "Maritime Infrastructure: Opportunities Exist to Improve the Effectiveness of Federal Efforts to Support the Marine Transportation System," found, among other things that "… because DOT does not specifically track formula funding used to maintain or improve ports or port connectors, officials were unable to provide GAO the extent to which these funds were used for port improvements, although the officials stated that the number of port-specific projects was likely small." That's no secret. What will the next four years hold? Hopefully, not more of the same.
At a point in the calendar when not a lot seems to be going right, it often takes only a change in venue to help clarify an otherwise rosy picture. A road trip in late October through the Gulf Coast states did the trick nicely for me. Starting off at an upbeat christening event hosted by Bollinger Shipyards and Crowley Maritime on the New Orleans waterfront, I spent the next three days roaming coastal Louisiana, Mississippi and Alabama. While there, I visited old friends and made some new ones. Spending time with workboat operators, boatbuilders and maritime service providers all yielded the same message: better times are ahead for the maritime industry. For some, the good times are already here.
A resurgence in the Gulf of Mexico offshore markets, spurring both newbuild and conversion projects,  and augmented by substantial U.S. government spending, has resulted in shipyard backlogs that are as good as they have been in some time; carrying well into 2014 and beyond. And, one prominent boatbuilder told me, "I haven't been this excited about shipbuilding in a long time." The current largesse goes far beyond mere government spending and the cyclical fleet renewals of various operators.
At least two boatyards that I talked to insisted that a good portion of their output was headed overseas and that they were actively working to increase that metric. It turns out that U.S. builders can produce hulls at a competitive price, in certain sectors, equal to or better than their foreign counterparts. Beyond this, U.S. operators are building hulls intended for foreign deployment in U.S. yards. It also turns out that series build, block purchases are the key. Who knew? Price isn't the only driver for these domestic projects. I'm told that U.S.-based operators who also build for foreign OSV markets have real concerns about quality when building overseas – especially in China. They said it; not me.
Caveats: You knew they were coming …
It's not all wine and roses. Also during my recent gulf coast swing, and cruising down one especially rural byway in the Sportsman's Paradise, I came across a huge billboard that advertised job openings for DP-qualified Mates. Bought and paid for by a particularly well respected U.S.-based operator of offshore service vessels, the full picture of how desperate the Gulf Coast labor market has become is laid bare to the naked eye. From shipyards to OSV operators, the market is literally crying out for qualified help. Shipyards like Austal constantly search for the best of the best and when that fails, they create their own training programs. On the water, the struggle to find DP-qualified mariners in adequate numbers continues. These are, perhaps, good problems to have.
I'm reminded of the plaque which has hung for at least 35 years in the lobby of the administration building of the Massachusetts Maritime Academy. It says: "You can have a Merchant Marine with first class men even if they sail second class ships, but second class men can't be trusted with the finest ships afloat." It was true then and it is no less true today. That's also a quote from Joe Kennedy (our first U.S. Maritime Administrator); in case you care. For all the unemployment in America today, I wonder how much of it is a function of the neglected S.T.E.M. (Science, Engineering, Technical and Mathematics) curriculum that is needed to drive our future economies.
Balance … Solutions … Urgency
Like the looming threat of sequestration that threatens to choke funding for so many Navy and Coast Guard shipyard contracts, our national failures on the waterfront are a bipartisan effort. Threats to the Jones Act continue to come from both sides of the aisle and our "U.S. Flag" Maritime Security Program (MSP) fleet did not move its way to 60 foreign-built hulls over the course of the last four years. All that said; there is no reason we can't do better.
Better coordination of water levels on the Mississippi River is an easy place to start. Indeed, the GAO recommends that, in order to help ensure coordination of U.S. Army Corps of Engineers and Department of Transportation infrastructure investments in the Marine Transportation System, the Secretary of Transportation should direct the Administrator of the Federal Highway Administration to inform the development of the National Freight Strategic Plan with information from the U.S. Army Corps of Engineers' planned investments in the nation's navigable waterways. That sounds like a no-brainer to me. Note to DOT: GAO also says, "When we confirm what actions the agency has taken in response to this recommendation, we will provide updated information." MarPro will be watching, too.
Whether your glass is half empty or half full, the coming year promises to be an interesting one for maritime businesses everywhere. Here at home, crumbling infrastructure, political battles over federal funding and the storm of new regulations threaten to capsize what has otherwise been a reasonably nice upswing for the domestic waterfront. Where it goes next is anyone's guess. At present, my glass is half full.  – MarPro.
* * *
Joseph Keefe is the lead commentator of MaritimeProfessional.com. Additionally, he is Editor of both Maritime Professional and MarineNews print magazines. He can be reached at jkeefe@maritimeprofessional.com or at Keefe@marinelink.com. MaritimeProfessional.com is the largest business networking site devoted to the marine industry. Each day thousands of industry professionals around the world log on to network, connect, and communicate.